Three ingredients plus three steps to make your own signature clay pots
Baking is one of the little things that brings us joy while at home during the pandemic. Creating objects from common baking ingredients bridges the relationship between industry, craft, and consumer. A basic clay can be made from flour, salt, and water. Have fun using spices, such as turmeric and paprika, along with compost like coffee grinds to add texture and color to your clay. 

This project is inspired by Autoarchy on view at Mint Museum Uptown.
[cs_divider color="#b7b7b7″]
SUPPLIES:
OPTIONAL ITEMS
Spices or 

kitchen compost

 

Rolling Pin

 

W

ax paper

 

Ribbon or rope

 

Metal tabs from

 soda cans or washers

 

Glue

 

Scissors

 

[cs_divider color="#6e6e6e"]
STEPS:
Start with 1 cup flour and 1 cup salt. Add spices or other kitchen ingredients for color and texture. Slowly add up to one half cup cold water while mixing together to form a ball. It helps to knead the clay for several minutes. Add a few more drops of water if the clay is not holding together.
Consistency will vary depending on what type of flour you use and what you mix in.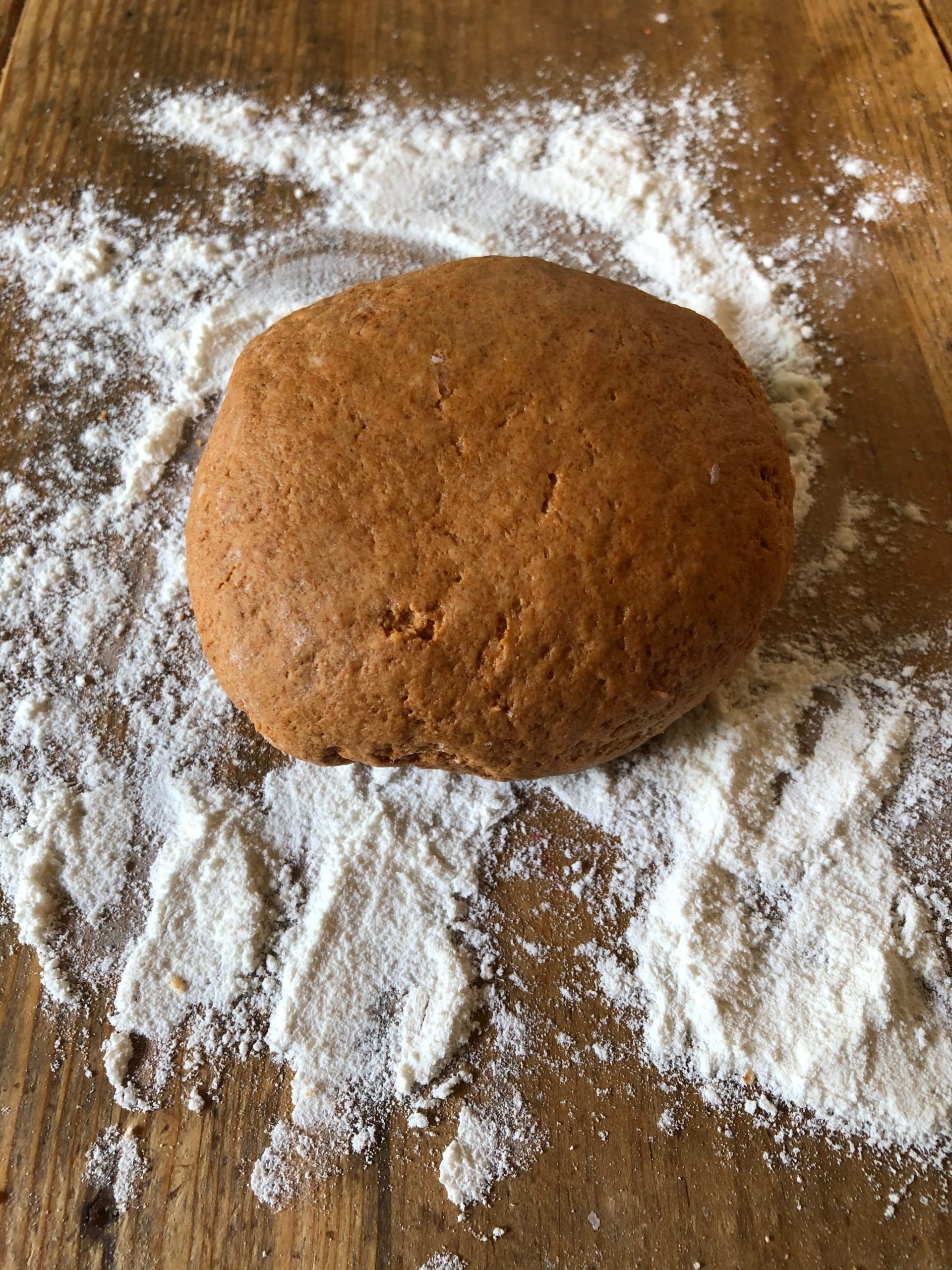 If the clay is too soft, knead in more flour until you have a clay that can stand when shaped. Divide dough and form into pots, bowls, or plates.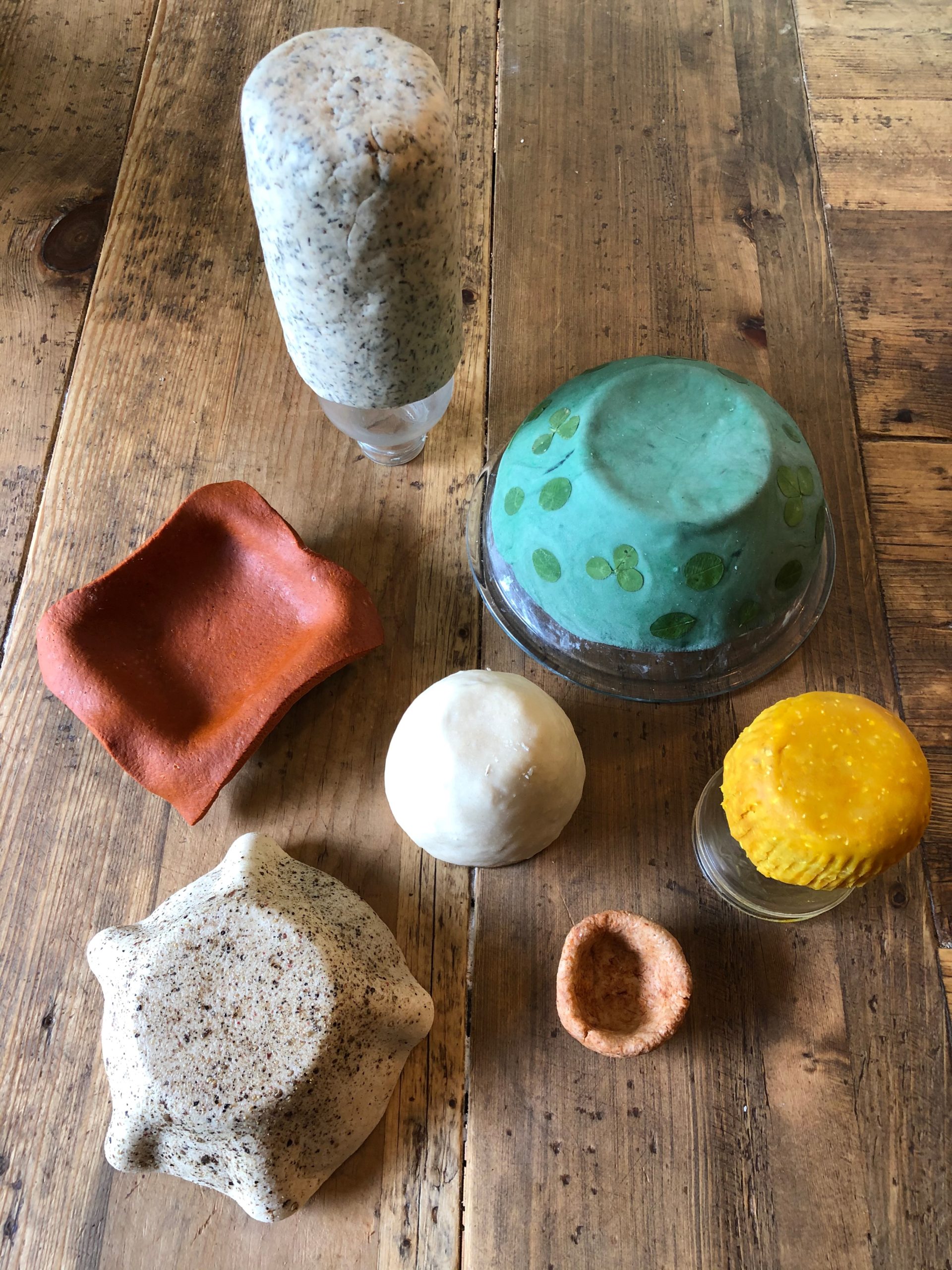 Make small pinch pots from balls of clay and allow to dry on their own. Make larger bowls by rolling the clay into a slab and draping over containers with a piece of wax paper between the clay and container to keep it from sticking. Once the outside of the clay is dry, carefully remove it from the container and take off the waxed paper. The inside will need additional time to dry. It can take up to 24 hours total to dry depending on size.  
Option: Drape clay over a greased, oven-proof container and bake in a 300-degree oven for 20 to 30 minutes depending on size and thickness. Younger children should ask an older sibling or adult for help with the oven. 
Challenge: Decorate the outsides of your pieces with materials you have at home. 
Simplify: Let younger children use as play dough. The clay can be stored in an air-tight container for up to three days. Food coloring can also be used as a colorant.  
This idea brought to you by Maggie Burgan. 
The Mint Museum From Home is Presented By Chase.