The Mint Museum is a leading, innovative museum of international art and design committed to engaging and inspiring all members of our global community.
In pursuit of this mission, the museum has launched the Crown Society, an annual giving circle encompassing museum patrons contributing at leadership levels of $1,200 or more towards the Mint Annual Fund. This Society serves as one of the preeminent forces behind the museum's newly revitalized vision to become one of the most relevant and revered art museums in the country.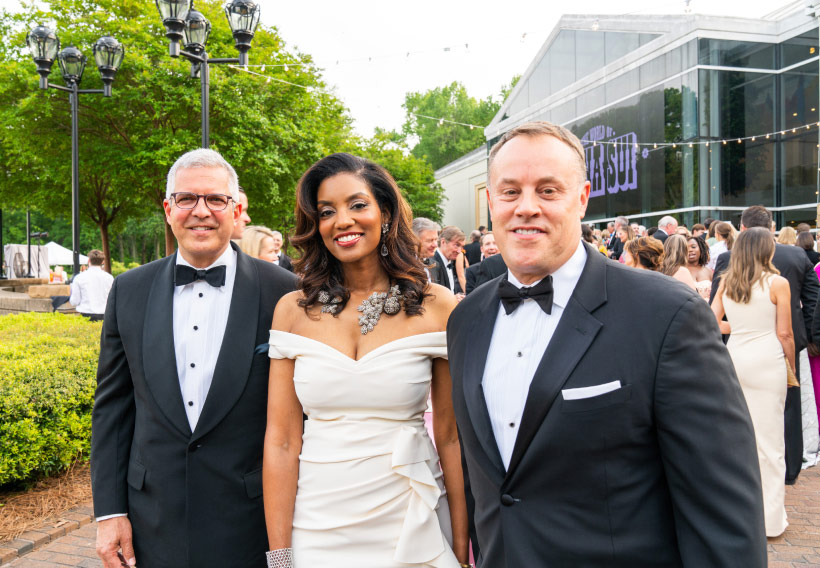 Member Benefits & Levels
Crown Society patrons receive a membership to the museum as a benefit of their gift, in addition to many opportunities for deeper engagement with art, artists, touring exhibitions, and the Mint's collections through a diverse schedule of events. For questions or additional information, please contact Kitty Hall at 704.337.2034 or kitty.hall@mintmuseum.org.
The Crown Society Travel Program: Art Adventures in Style
The Crown Society Travel Program offers our most generous and loyal Crown members domestic and international art-infused experiences that delight, enrich, and inspire even the most experienced traveler. Lead by Mint curators, President and CEO Todd A. Herman, PhD, and specialist guides, every trip through the Crown Society Travel Program elevates and enriches your connection to the creative world.
What the Crown Society Supports
Dynamic Learning and Engagement Programs
The museum aims to act as thought leaders in learning to promote visual literacy, lifelong love of art and design, and the 21st century skills demanded in the new creative economy. The Mint Annual Fund ensures that students and teachers alike have the opportunity to engage with art and accomplish these goals.
Essential Community Outreach
Innovative Research And Scholarship